Posted by Blingz Girlz on Sep 11th 2019
Sure, people think we are simply a clothing store. However, we are so much more. Not only do we have a variety of clothing to choose from, we also have a vast collection of skincare and makeup products. Anyone could try to sale you makeup, however, we sell products that we 100% believe in. Our Merle Norman Franchise has been here in Glenwood for almost 50 years. This franchise has been family owed and given many local women the chance to embrace and enhance their natural beauty. Today, we are going to be giving you a glimpse into our new Fall 2019 Makeup Collection. Last week we talked about how to transform your closet into the perfect Autumn wardrobe. A major part that we often forget about, as ladies, is our makeup. Just like clothing, some makeup is seasonal. However, some people seem frightened at the thought of switching up their normal, day to day routine. But, promise me, it is NOT as bad as it seems! So let's talk about some items from our Limited Edition Fall 2019 Makeup Collection and how to incorporate them into your day to day routine, for a more fall look!
The key to a fall makeup look is warmer tones!
Luscious Lips
Even if this is just as simple as popping on a warm toned lip gloss instead of your normal glossy pink. Our Fall 2019 Collection contains 6 beautiful shades that will definitely make your Autumn outfit pop!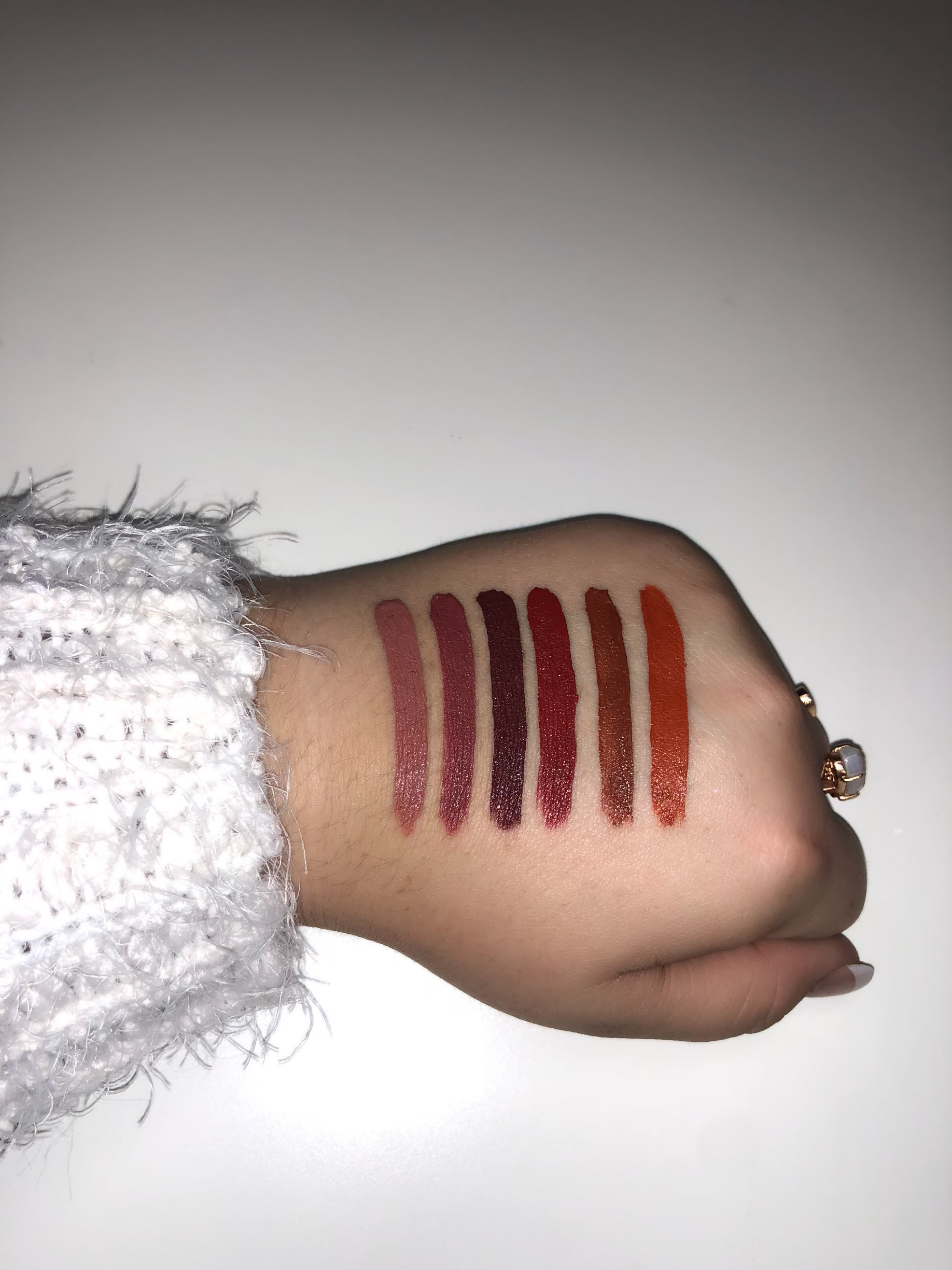 From left to right we have the lip shades: Toasty, Rosewood, Mulberry, Sultry Spice, Russet, and Terracotta.
All six of these glosses have a soft, creamy texture that leave your lips feeling hydrated and wanting more! Not to mention, these fall colors are stunning! Just a simple touch like a darker lip can transform your look but let's make our eyes pop this fall with new eyeshadow trios.
FALLing In Love With Eyeshadows
My favorite part about my makeup routine is my eyeshadow. Having a dark eye color, eyeshadow has always been a great way to make my eyes pop! I could go on forever talking about how much I love eyeshadow and how it's my favorite, so instead, I am just going to show you some of my favorite eyeshadows for this fall.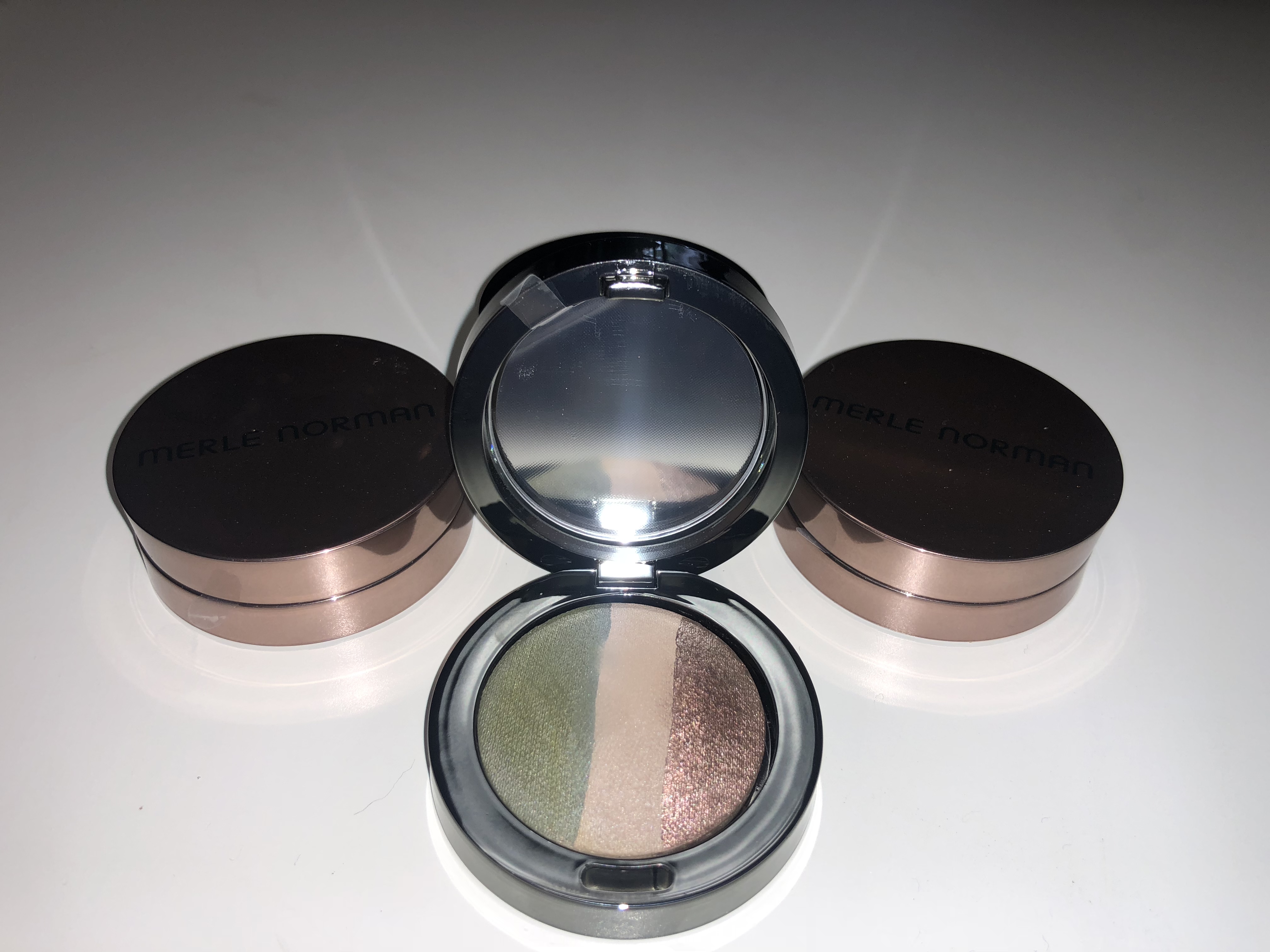 This gorgeous eyeshadow trio consists of two matte shades and a stunning glazed maple shade. These colors are very blendable and are buildable for a more subtle or darker, dramatic look! The shimmery shade looks perfect popped
onto the lid!
You're Making Me Blush
Blush is one of favorites. And no matter your makeup ability, everyone can easily apply these blendable blushes. We're obsessed with these blushes because nothing screams cooler weather like rosy, shimmery cheeks.
Let's Talk About Packaging
These rose gold and silver compacts and so classy and sleek! I mean just look at them! And not to mention, they have a mirror! and they aren't big! These eyeshadows and blushes are all easy to apply and easy to carry. Pop them in your purse and you're ready to go. The mirror allows you to touch up throughout the day, no matter where you are!
We Hope You Enjoyed!
We hope this blog helps you achieve your fall makeup looks! And remember, if you need help learning how to apply your Merle Norman makeup, we give free makeover to teach you how to apply our makeup! And most importantly, remember that we believe in these products. That's what makes this journey of finding the perfect makeup for you so much more special. Our owner Jana has been using Merle Norman products since she was a small child and she's been obsessed ever since. We hope that you LOVE our makeup just as much as we do!
XOXO- Blingz Girlz